Posted on 11. Sep, 2013 by Faye Bond in Blog, Bond Global Enterprises, Internet Marketing, Online Business, Website

Blogging Made Easy: What to Blog About When You're Stuck For Ideas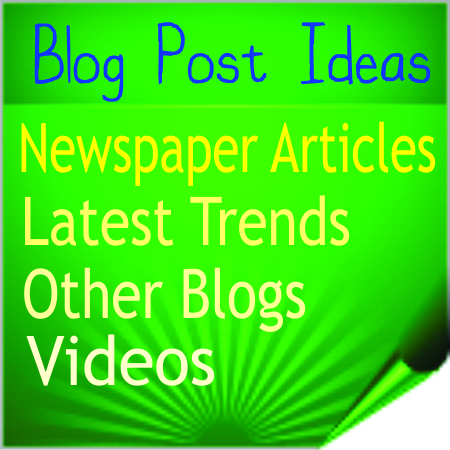 It happens to all of us at some time and that's writer's block. That dreaded blank piece of white paper staring you in the face. Nothing comes to mind on what you can write about.
A quick way to find inspiration is to spend 15-30 minutes reading what others are writing about. This could be a blog, a forum or a news site. As you browse take notes on what interests you. Don't take any more time than 30 minutes as after that you will lose focus and end up just surfing the net. And that's a waste of productive time. Get comfortable reading an article a day by someone else in your industry.
The most asked question by bloggers is "what should I blog about?" The easiest way to get ideas on what to write about is to read what others are writing about from multiple sources and then formulate your own informed opinion on the subject matter. Then writing an article is easy.
When getting ideas from other articles you don't want to copy the writer word for word. You want to rewrite it in your own way of speaking. If you quote the article give credit to the original writer and link to their post.
Keep the wheels of creativity turning! Keep adding ideas to your master list. That way you when you strike writers block again you have something to turn to.
Have you got some idea of what you want to blog about but don't know how to start go to Strategic Marketing Roadmap where you can learn about what to blog about and build a business online at the same time.